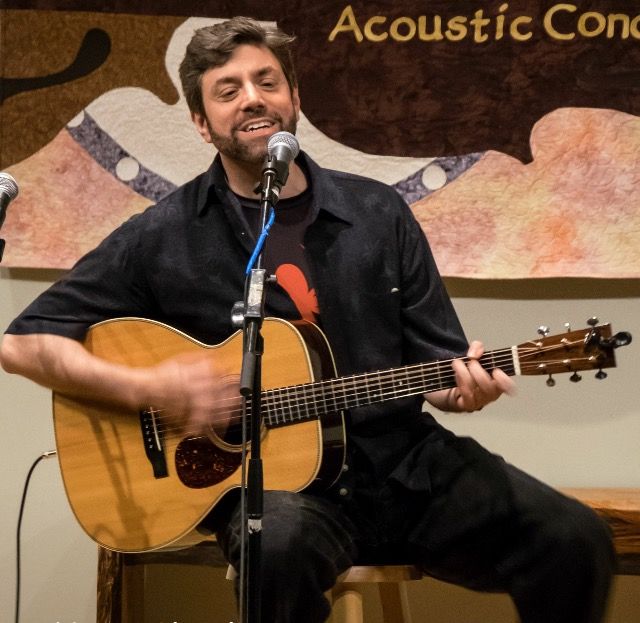 I Love Hamburgers is the third release by New Jersey based songwriter Joe Giacoio.  
On this album Joe's quirky and often humorous songs are showcased in a gorgeous Folk/Americana/Country setting. The CD was produced by flat-picking champion and multi-instrumentalist Bob Harris (Johnny Cash, Vassar Clements) who also plays guitar, mandolin, banjo and other instruments.  The album features special guests Gary Oleyar on fiddle (Loggins and Messina), Dobro player Rob Ickes (Blue Highway) and Michael Ronstadt on cello, among others.
I Love Hamburgers covers topics such as geographical cures, Life's Big Questions and "Don't try this at home" courtship techniques. The title track contains the most oddball (and unsuccessful) declaration of love ever heard: "I love you more than old guitars, Planet of the Apes and baseball cards / I love you more than hamburgers / and I LOVE hamburgers."
Giacoio's talent for more serious writing is evident in "In Gods Image" which tells the true story of a New York City mother who publicly forgave the boys who killed her son in a hate crime. This song was almost removed from the album after the June 2015 Charleston Shootings, as Joe feared that the degree of evil done in Charleston precluded any possibility of an equivalent act of mercy and that the song would now seem too simplistic and naive.  However, the South Carolina victims' parents courageously then did the exact same thing. 
"Barometer" explores the intersection of magical thinking, depression and meteorology. Everybody complains about the weather, but nobody does anything about it. Except the character in this song.